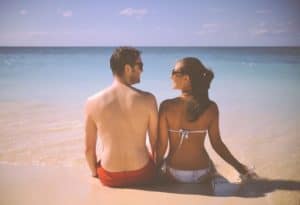 Definition and Prevalence of Erectile Dysfunction
Erectile dysfunction (ED) is one form of the sexual dysfunction in the male, which is defined as the inability to attain and/or maintain erection during the intercourse. The incidence of erectile dysfunction also reported to be associated with increasing age. The Massachusetts Male Aging Study (MMAS) reported that 5% of men at 40 years, and 15% of men at 70 years are suffering from complete erectile dysfunction. The prevalence of ED of some degree is reported as 52% of men for the age range 40-70 years, of which 25% are of moderate extent and 10% complete. Our own research on ED treatments of 1,135 veterans reveal a prevalence rate of 68% in the 40-70 age group, and that erectile dysfunction correlate positively with age.
What Causes Erectile Dysfunction?
In general, many males believe that ED is the result of stress, anxiety or a direct impact of aging. However, it is also caused by various other co-morbid conditions such as
• diabetes mellitus
• heart disease
• hypertension
• hypercholesterolemia
• low testosterone
• alchohol abuse
Rarely penile diseases such as Peyroine's disease can lead to ED . Stroke, spinal cord disorders, temporal lobe epilepsy, urinary tract symptoms and multiple sclerosis might also lead to erectile dysfunction Central to this is what we call endothelial dysfunction. Further, medications for other common problems could be causative and cannot be neglected as an important contribution to this malady, for example in out-patient clinics around 25% of ED was diagnosed as drug-mediated. Among these drugs, the prime agent is thiazide diuretics followed by beta-blockers. These drugs either reduce blood pressure or act on the smooth muscles of the corpus cavernosa. Other drugs such as benzodiazepines, serotonin inhibitors, cimetidine, digoxin, metoclopramide would also increase ED.
Treatment Options
At OPAL Medical Clinic in Houston, we adopt a comprehensive approach and consider treatment options after a careful evaluation of the possible reversible causes. As ED may be linked to premature heart disease, we will not only treat your ED but also evaluate your cardiovascular status. This may include blood work and a treadmill stress EKG. We will advise on lifestyle changes as well, which can affect erectile function. The treatment options can vary from vacuum devices to
• Oral therapy (Viagra, Levitra, Cialis)
• Injectable medications such as Caverjet, Tri-Mix and Quad Mix
• Topical medications through compounding
We can prepare customized medications for individual patients based on their needs. All these will be done with the strictest confidentiality.
Premature Ejaculation
Premature or rapid ejaculation (RE) is very common and epidemiological studies indicate a prevalence rate of about 30%. Despite this high rates, very few physicians report encountering this problem. This may be due to embarrassment or patients failing to think that they can benefit form help. It is more common in younger males than older males. In addition, physicians often lack the time to screen for such problems or are not comfortable with dealing with it. Treatments in the past have been based mainly on a psychological model, but there is increasing evidence for a neurobiological model, wherein which drug treatment in combination with psychological methods may be therapeutically useful.
At OPAL Medical Clinic in Houston, we offer counseling in addition to customized medications. These can include preparations of anesthetic cream as well as other topical applications. Sometimes, you may need to be on SSRIs or tricyclic antidepressants. Patience is required of both the provider and patient in treating this disorder as it can frequently relapse.